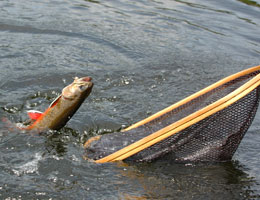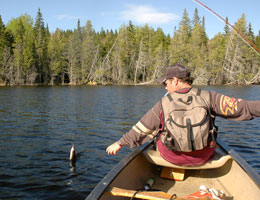 Fishing at Hewes Brook Lodge
Northern Maine has an abundance of lakes, ponds, and streams, many of which provide good fishing. This habitat is know for its NATIVE BROOK TROUT. Our lodge is located at the mid point between Fish Lake and Portage Lake.
This 24 miles of pristine river provides ample opportunity to find the right conditions for both the fly fisherman and the old fashioned angler.
We are also within driving distance of Deboullie, North Pond, Cross, Square, Eagle Lake, Fish Lake to name just a few.