Back Country Expeditions
Join us at Hewes Brook Lodge for a World Class / Five Star / Recreation / Lodging / Dining Experience. Everything you expect from Northern Maine's Tourism Hospitality.
Snowmobile Adventures are awaiting you in the Back Country. Have you looked at the map, and said I'd like to ride to this place but there is no trail ? Call Hewes Brook Lodge, and speak with Phil Daggett
(Registered Maine Guide )
Snowmobile on fresh powder, and go where no sled has gone before in the pristine untamed wilderness of Aroostook County, Northern Maine, and the Northeast area of the Allagash Region.
Our Guided day trips explore the Back Country of Deboulie Mountain, and Northward to Fort Kent, and the rolling hills of Aroostook County like no other Lodge can.
Our two day Guided trips with overnight lodging on the Allagash departs Hewes Brook Lodge southeast towards Musquacook Lake. Our first destination is to Eagle Lake, and the remaining Tramway Ruins. Experience first hand the remnants of the Tramway power plant including the boilers, sprocket wheel, and cog system.
Read more about the Tramway here > http://www.maine.gov/doc/parks/programs/history/allagash/tram.htm
And here> http://atlasobscura.com/place/eagle-lake-tramway
Further exploration takes us to the shoreline on the Northern end of Eagle Lake, and the massive Steam Locomotives that were utilized during the late 1920s to transport logs 13 miles from Eagle to Umbazooksus Lake. http://www.maine.gov/doc/parks/programs/history/allagash/rr.htm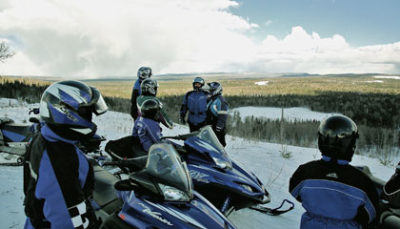 Onward to Chamberlain Lake, and the majestic North side of Mount Katahdin. http://en.wikipedia.org/wiki/Mount_Katahdin
Our fully Guided Expeditions courtesy of Registered Maine Guides will ensure an exciting, and memorable trip to Northern Maine. For further information, and departure dates please call.
Phil Daggett @ 1-207-453-7036 or cell @ 1-207-313-3616
e-mail Phil@HEWESBROOKLODGE.COM